Affected by the continuous heavy rainfall and the superimposed influence of the upstream water, the water level of rivers in many southern provinces has skyrocketed, and the flood control situation is very severe. Among them, the Poyang Lake Basin in Jiangxi Province is facing the most severe flood control situation since 1998.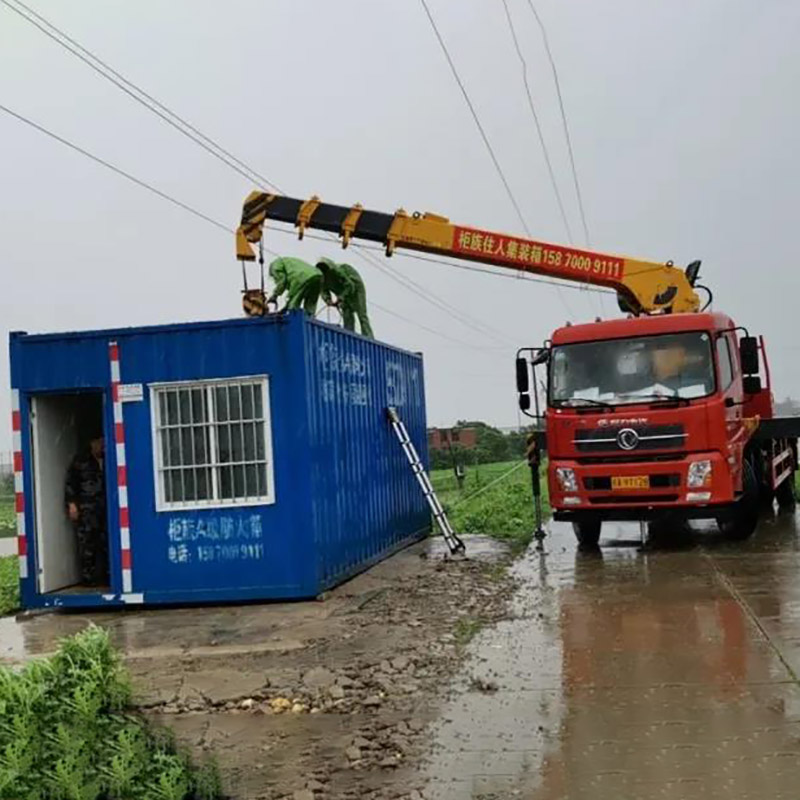 As of 11:00 on July 12, the water levels of four hydrological stations in Jiangxi, namely Poyang Station, Kangshan Station, Xingzi Station, and Tangyin Station, have successively exceeded the historical extreme value in 1998, and the water levels are still rising.
After learning about the flood situation, GUIZU will give full play to its product advantages and deliver the flood control container houses to the flood control units at the first time, providing a place for the flood control warriors to shelter from the wind and rain. They can also experience the home in the most difficult frontline. warm.
At this critical moment of flood fighting and rescue, it is the boundless responsibility of the cabinet people to think of ways to create conditions to jointly win this tough battle to defend their homeland! After learning about the shortage of flood control materials on the front line and the difficult conditions, the Jiujiang GUIZU successively sent flood control materials to the flood control units. It was also the cabinets of the cabinets to express their love for flood control and disaster relief work and do their best!
We may not be able to charge on the front line,
But we can do our best!
May our tiny power,
Can gather into the sunshine of love!
Warm the hearts of the warriors on the front line of flood prevention,
GUIZU container is always by your side!